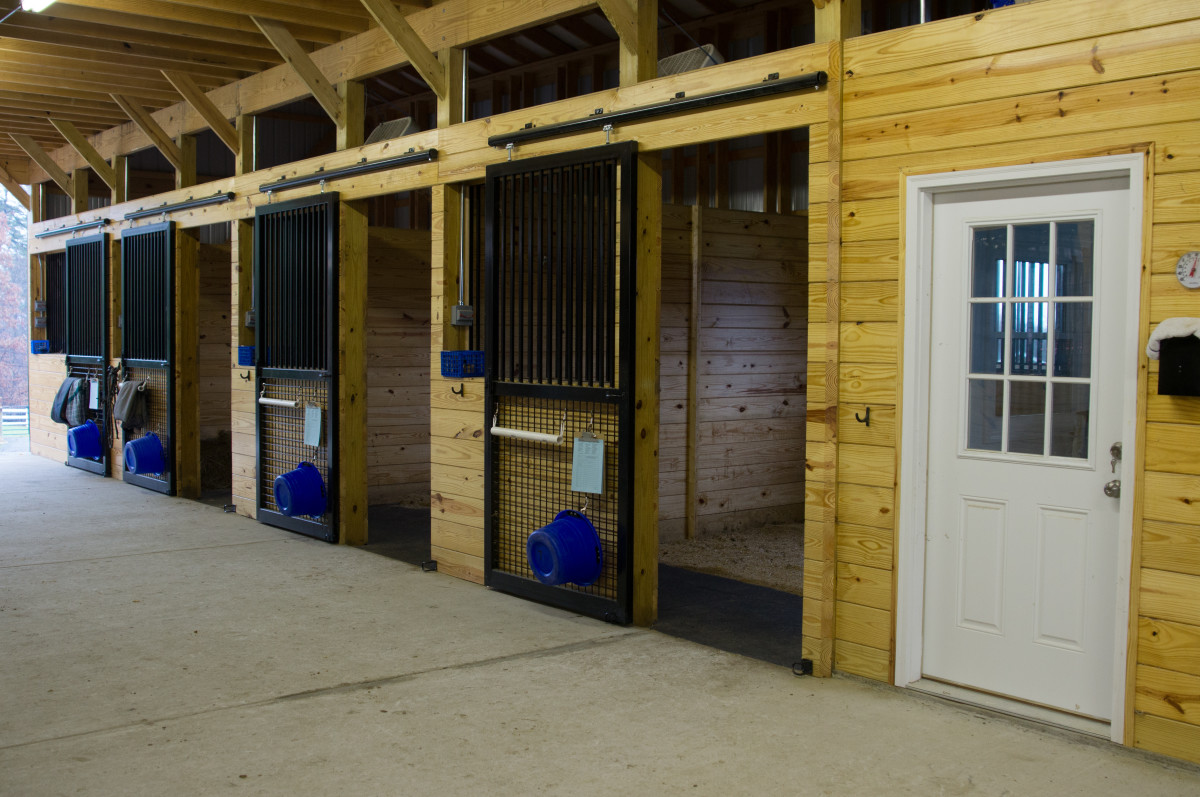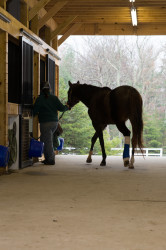 Layup after an injury or surgery can be time consuming and may require a level of care that does not necessitate boarding at an in-patient Veterinary hospital but is more than you or your boarding facility feels comfortable providing.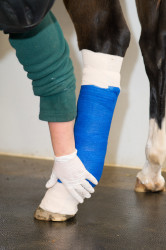 We work under the direction of your Veterinarian to provide frequent monitoring, rehabilitative care, bandage changes, and controlled exercise as prescribed for your horse's recovery.
Jenni Johnson, a hands on owner and manager that provides the majority of the care, lives on the property and has over 25 years of experience in the horse industry including 15 years as a professional horsewoman. Our staff also includes a certified equine massage therapist who is available to provide equine massage therapy to our clients as an added service.
Local transport is available in our four horse head-to-head trailer or our custom built stock trailer. Our stock trailer consists of 2 box stalls and is a great way to transport an injured horse or mare with nursing foal.
Our newly built barn has a variety of stall sizes and safe customizable turnouts to accommodate individual needs.